Marketing and branding best practices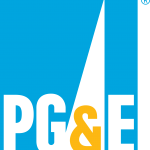 Comprehensive Marketing and Branding
Imprenta has worked with the PG&E Brand and Marketing campaign in executing a comprehensive brand campaign "See on Progress" targeting customers throughout Northern and Central California.
This comprehensive campaigns totals more than $15 million annually, and covers creative, media buying, earned media, paid social media, earned media and collateral development, TV, radio, and outdoor advertising and production.
A major focus of this campaign is on the Latino and Asian Pacific American market throughout the PG&E service territory. Languages included Spanish, Vietnamese, Hmong, Russian, and Chinese.